I'm happy to be able to sit down and post a project today! This week's challenge at
Pals Paper Arts
was to use stars in the project. Well, I made one "big" star.
My sister has been visiting me, who is an avid quilter. Looking at all the beautiful quilt patterns in her magazines got me motivated to do some quilting of my own with paper. As the saying goes there is more than one way to skin a cat. Below is the method I used to put this quilt pattern together.
The star square is a 4x4" piece of Sahara Sand card stock with 6 ~ 1" squares of Always Artichoke card stock.
I cut the 1" squares into 12 triangles by hand using my Paper Snips.
To keep my triangles lined up I created a guide on my cutting mat out of a 1"x8" piece of card stock and adhered it to the cutting mat with Dotto.
I used Dotto for the 4x4" square so that I could easily move the triangles as needed. By sliding the 4x4" piece under the 1" strip I could then line up my first triangles.
I continued to place the triangles by eyeballing it and using the guide.
To give the square a quilted look, I embossed it with the Lattice Embossing Folder and the Big Shot.
I used a color palette of Always Artichoke, Sahara Sand, Cherry Cobbler and Gold Brads giving it a sort of military look. The sentiment is from Thank You Kindly.
A few notes to remember:
Retiring Stampin'Up! Products
Items on these lists are available while supplies last through
June 30
.
Contact
me if you have any questions!
2011-2012 Idea Book & Catalog

will be available for purchase beginning on July 1. You can purchase it on line or directly from me. Contact me before July 1 to reserve your copy and I will pay for the shipping.
My Clearance Rack will be on my website July 1. I retired quite a few stamp sets, ribbon, accessories, and Big Shot items. Stop back for some great deals!
Thanks for stopping by and I hope you enjoyed this week's project. Leave a comment before you go. I love seeing who has stopped by!
God Bless,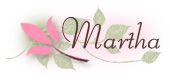 Recipe:
Stamps: Thank You Kindly
Ink: Always Artichoke
Paper: Always Artichoke Textured Card stock, Always Artichoke, Sahara Sand, Cherry Cobbler card stock
Misc: Gold Brads, Stampin' Dimensionals, Dotto, SNAIL
Tools of the Trade: Square Lattice & Perfect Polka Dot Embossing Folders, Big Shot, Paper Piercing Tool, Mat Pack, Heart to Heart Punch.