This week's challenge at Pals Paper Arts is anything wedding. I love wrapping treats so I chose a favor box which is quick, easy and quite pretty!
This box is called a
Petal Box
. I created mine out of
Vellum Card stock
and embossed the
Sweet Swirls standard wheel
along the bottom in
Silver Embossing Powder
.
The sides curl around each other holding the box closed without any adhesive! I ran my
Bone Folder
along the edges to make it look like a flower and topped it off with a
Basic Rhinestone Jewel.
You can find the basic box shape by googling it. I drew my pattern by hand and am having my husband recreate it in .pdf form. I will make it available as soon as he's completed it on the right side bar.
Well, that is it for today. Make sure to check out all the wedding themed projects this week at
Pals Paper Arts!
Give this challenge a try yourself! Look forward to seeing what you come up with.
God Bless,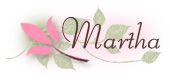 Stamps: Sweet Swirls Standard Wheet
Misc: Basic Rhinestone Jewels, Silver Stampin' Emboss Powder
Tools of the Trade: Paper Snips, Heat Tool, Bone Folder