Make your own 3-Ring Binder Inserts
Every year our school supply list contains a
3-Ring binder
. There are a lot of pretty binders out there but often they aren't the correct size, or just the right color, or are a bit too pricey. This year why not let your children design their own binder inserts and purchase the generic binders.
This cover was created by Michele, my 4th grade daughter. She used My Digital Studio and had a great time playing with it. This is what she ended up with. I took it to a local office supply store and had it printed on photo paper for a whopping $.95!
Stop back by tomorrow for my final Back-to-School project. Tomorrow begins Tax Free weekend in Florida. I'll have details here tomorrow as well as a:
Seasons Of Stamping Back-to-School special.
Thanks for stopping by!
God Bless,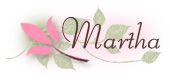 My Digital Studio software
Binder with clear front insert pocket