Today's Back-to-school project is for the college students who need to cook for themselves!
Of my three college students only one I would say could fend for herself in the kitchen. The boys would probably tend towards Raman Noodle soup and Kraft Mac-n-Cheese every day. Now our whole family eats these items on occasion but not as a daily meal!
To help my boys out, my daughter Rachel and I created this recipe/meal planning book we entitled "How To Boil Water - Recipes to keep you fed while away at school"for the boys. We made a list of easy family favorite meals and recipes Rachel found convenient to make at school that were homemade instead of boxed. We've got about 10 meals done but our book has space for 20 one sided recipes.
I used My Digital Studio to create the cover. If you use the 5x5 photo album template, you will get a slightly larger size that fits the On Board 5x5 Art Journal. I took the cover to a local office/printing store on my flash drive and had them print it on photo paper.
The meal/recipe cards were also created using My Digital Studio. I was careful to keep everything within a 4 3/4" x 4 1/2" size. I printed these on Very Vanilla using my computer and then decorated them with images from the Studio Sketches stamp set. My daughter, Rachel did the coloring for me ~ she is much better at coloring than I! The Very Vanilla cards are backed with a variety of colored card stock.
I hope you enjoyed today's project. I know I feel a little better sending my 2 boys into apartments for the first time now that they have a little bit of cooking instruction! Stop back tomorrow for another Back-to-School project and Stampin'Up! special.
If you have any questions or comments regarding today's project, feel free to
contact me
or post them here.
God Bless,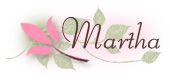 Recipe:
Stamps: Studio Sketches
Ink: Stazon Black, Stampin' Write markers
Paper: Very Vanilla, Regal card stock, Brights card stock
Misc: On Board 5x5 Art Journal, My Digital Studio, Paper Snips, SNAIL