Welcome to the
August PALS Hop
and my
Back-to-School week
! This month the Pals Blog hop is featuring projects that are
3-D (three dimensional)
; some of my favorite projects!! If you've hopped over from
Diana Caho's site
,
b4ustamp
, I'm stop number 6 on the Pals Hop and I'm excited you're here! I'll help you "hop along' from blog to blog where you'll find some inspirational 3-d creations. Should you hop off course, simply click on any of the links in the
Pals Hop Line-Up
and you'll be back on track.
Today's project is to help get us organized for the coming school year. Everyone makes lists on a piece of paper but how much more enjoyable is it to have a beautiful cover for your To-Do list! Each cover holds a 5"x8" pad of paper and pen. The cover is a 10 3/4" x 8 1/4" piece of card stock scored at 5 1/4" and 5 1/2". Each panel is 5 1/4" by 8 1/4". The Play Date Designer Series paper with the 2-Step Owl punch make a perfect cover for my daughter's 4th grade teacher.
The inside front cover has a pocket to hold receipts, coupons, etc.
These next two covers use the Greenhouse Gala Designer Series paper. Isn't it gorgeous! The Flower Brads now come in every color family! These are the Brights Flower Brads.
The new Friends Never Fade stamp set is a perfect match to the Greenhouse Gala Designer Series paper. I LUV our new Designer Buttons. They also come in all the color families! These are the Brights Designer Buttons.
These last two books were made by two of my customers at my Back-to-school event. We all agreed that these beautiful To Do lists were going to keep us more organized than we've ever been in the past....or....at least we're going to look good carrying them!!
That's it for me! I hope you enjoyed my 3-D projects. If you have any questions or comments regarding today's projects please
contact me
or leave a comment below. I'll be posting back-to-school project ideas all week long this week!
So, which is your favorite cover?
For more inspiring ideas, hop over to
Kylie Nicolosi's,
Kyliescraftycorner
,
stop number 7 on the
August Pals Hop
! I can't wait to see what she has in store for us! Thanks for "hopping" by!
God Bless,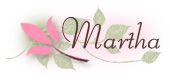 Recipe:
Stamps: Friends Never Fade, Peace Within
Ink: Pumpkin Pie, Baja Breeze, Chocolate Chip, Real Red
Paper: Play Date Designer Series Paper, Greenhouse Gala Designer Series paper, Coordinating Card stock
Misc: ribbon, Designer Buttons, Flower Brads, Small Heart punch, Large Oval punch, Wide Oval punch, 2-Step Owl punch