Today is our Scot and my 25th Anniversary!
My husband just bought himself a 30 year old Harley. He loves it, I mean
loves it
and he looks so cute on it I thought it would be the perfect focus for my anniversary card to him.
I found this punch motorcycle character over at
Blinkin', Thinkin', & Inkin
', Ellen Kemper's blog. She is so creative! I recreated her guy the best I could tweeking it here and there to meet my needs. Everything on the motorcycle characters is created from one of our punches. She didn't give too many instructions but if you look hard enough, I think you can figure out what punches were used.
Now you might be wondering WHY I gave my husband a "Rich Razzleberry" motorcycle. Well in all honesty that is exactly the color it is. When he first got it everyone was talking about Scot and his "pink" motorcycle. I quickly straightened them out! The actual color is Rich Razzleberry. He has gotten over all the jokes and now our family agrees he should keep it the Rich Razzleberry color; it has character just like he does!
I used the stamp set Itty Bitty Bits for his goggles because he only has eyes for me! And the creature behind him with the hair flying every which way is "moi"! Don't worry, I do wear a helmet but I needed the flying hair for affect.
We are off to dinner at a local Mediterranean restaurant called "Skewers". If you live in Indialantic be on the look out for a Rich Razzleberry Harley. It will be us!!
If you have any questions regarding today's projects, don't hesitate to
contact me
!
God Bless,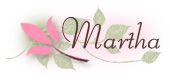 Stamps:
Teeny Tiny Wishes, Guess Who's Turning
Ink:
Rich Razzleberry, VersaMark, Black Stampin' Write Marker
Paper:
Rich Razzleberry, Brushed Silver, Black, Basic Gray, Blush Blossom, Whisper White, Only Orange, Close to Cocoa, Hostess Pattern Pack
Misc:
Punches: 1 1/4" Circle, Word Window, Small Oval, Photo Corners, Large Oval, Heart Small, Heart to Heart, 1/2" Circle, Jewelry Tag, 1/4" Circle(retired), Itty Bitty Shapes punch pack, Two-Step Bird, 1 1/4" square; Silver Embossing powder, Heat Tool, Powder Pals, Stampin' Dimensionals, Background 1 Texture Plate, Big Shot