I'm finally home. I had a great time spending time with family even though what brought us together was a funeral. Baltimore Inner Harbor is an amazing place with awesome crab cakes! It's all about food for me!
Today's project is a redo of one of my earlier projects.
The card is a 6x6 piece of Pear Pizazz Textured card stock scored at 3". On the layer of Very Vanilla cut at 2"x 4 1/2", I centered one of the Pocket Silhouette images inking it in Certainly Celery and adding Perfect Plum, Elegant Eggplant, and Daffodil Delight to the the flower image. I then punched out the same colors using one of the Itty Bitty Shapes punch pack and dotted the flower centers with Crystal Effects. The two side pieces were cut at 1 1/2" x 1 7/8". Each side Pocket Silhouette was inked in Perfect Plum.
I finished it all off with a piece of Very Vanilla Satin Ribbon and a piece of 1/8" Daffodil Delight Taffeta ribbon.
REMINDERS:
The $99 Mini Starter kit is available until tomorrow evening at 11:50 mountain time. This is a great time to become a Stampin'Up! demonstrator. To see the Mini Starter kit click here. I'd love to work with you as my downline! Contact me if you have any questions.
All retiring and Last Chance items are available through the end of June. Once they are gone, they're gone. Check out the list in the right side bar.
Order your new Idea Book and Catalog today. I'll ship it priority to your home! Contact me for details.
God Bless,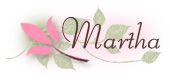 Recipe:
Stamps: Pocket Silhouettes
Ink: Perfect Plum, Certainly Celery, Elegant Eggplant, Daffodil Delight
Paper: Pear Pizzaz Textured card stock, Very Vanilla, Perfect Plum, Elegant Eggplant, Daffodil Delight card stock
Misc: Itty Bitty Shapes punch pack, Crystal Effects, 5/8" Very Vanilla Satin ribbon, 1/8" Daffodil Delight Taffeta ribbon, Stamp-a-ma-jig