Today's project was created using My Digital Studio. The poem I found on
The Arlington Cementary
website. Click on it to read the story behind the poem, In Flanders Field. It's a very neat story and the words still ring true 95 years later.
As I created this, I learned a lot about the history of Memorial Day. I never thought being a Stampin'Up! demonstrator would have me learning a bit of history! I know some of my fellow demonstrators feel the same way. It's been a history lesson working on these projects.
If you have lost someone in a war or have loved ones serving in the military this Memorial Day, I so appreciate the sacrifice you've made and have you in my thoughts and prayers.
God Bless,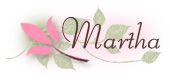 Textured Card Stock Download