I love the new
chalkboard Decorative Sign
! But, first let me say the yellow spot in the picture is glare - my photography skills are in need of some help!
This sign acts as a communication board for our family. I've put dinner menus there, the older ones let me know where they are going, and the youngest leaves me pictures! It goes on and cleans up easy!
Renovating has given me the opportunity to use some of the Definitely Decorative Vinyl Art. I love my pictures and shelves but, I'm getting tired of dusting them. So, instead of putting some of my "stuff" back on the walls, I'm using the Definitely Decorative Vinyl Art instead. I love the clean uncluttered look!
The
Decorative Sign
is in the new insert to the
Definitely Decorative catalog
(previously Decor Elements
) available January 5th. If you need a catalog and don't have a demonstrator or you shop on-line,
contact me
and I can stick one in the mail to you.
God Bless,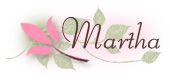 Recipe:
Decorative Sign (#119664)
Decor Elements Applicator (#114285)