Today is a great day! It's my birthday as well as Thanksgiving. I'm not expected to cook today so I get to spend the morning card making!
I chose the Holy Family stamp set from the Holiday Mini catalog. It is a beautiful image and perfect for a simple card. All the focus is on the image.
My colors are Soft Suede, Crushed Curry, and Very Vanilla. The only extra embellishment was the Linen Thread which I think goes well with the simplicity of the image.
Have a Happy Thanksgiving!
God Bless,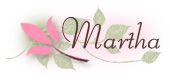 Recipe:
Stamps: Holy Family (#116513)
Ink: Soft Suede (#115657), Crushed Curry (#115659)
Paper: Very Vanilla (#101650), Soft Suede Texture card stock (#115538)
Misc: Linen Thread (#104199), Small Oval punch (#108264), Large Oval punch (#107305), Stampin' Dimensionals (#104430), Dotto (#103305)