What do women do when they can't sleep at 4:00AM? We make cards!!
The card size is a bit irregular. I had one piece of Real Red Textured card stock left at 8"x 7 1/2". I scored it at 4" and layered with a 1 1/2"x 7 1/4" piece of Merry Moments Designer Series Paper.
The stencil was sponged on Vellum card stock using the masking technique. TIP: Vellum takes a little longer to dry so, use your Heat Tool to set the ink.
The beautiful ribbon, Mistletoe, is from the Holiday Mini Catalog and is threaded through the edge of the card where I cut a small slit. There is still plenty of time to order from this catalog. If you would like a copy, contact me, and I will stick one in the mail.
One of my favorite parts is the dotted hanger and sentiment. It's rub-ons from the Chit Chat set!! These are so easy to use. Just cut out the pieces you want to use (try not to touch the image side) lay them on your card and rub over them with the pop sickle stick ~ easy peasy! Check out the image below to see how many sentiments you get AND you get two sheets ~ Whisper White & Chocolate Chip colors.
Finally, I pierced the bottom left corner of the card using the Paper Piercing Tool and the Mat Pack.
Definitely, Clean & Simple!
It's a great time to start your holiday preparations!
God Bless,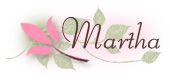 Recipe:
Ink: Garden Green (#102272) & Chocolate Chip (#100908) Classic Ink
Paper: Real Red Textured card stock (#108698), Merry Moments Designer Series paper (#115672), Vellum card stock (#101856)
Misc: Vintage Ornaments II stencils (#118141), Chit Chat rub ons (#111804), Mistletoe ribbon (#116792), Paper-Piercing Tool (#116631), Mat Pack (#105826), Stamping Sponges (#101310)