The Inspiration Challenge over at SplitCoast this week used items from the LAMA company. The items from this Latin American company have vibrant colors and a lot of texture. I chose this cute little bag and used Stampin'Up!s So Tweet Chip board.

Instead of a card, I took a Pizza Box template and enlarged it to create a box that holds standard cards.
1 sheet of Tempting Turquoise Textured card stock cut at 12"x8"
Score at 1", 5.5", 6.5", and 11"
Score other side at 1" and 7"
Cut long sides one inch in along line to where score lines intersect; you will have 4 ~ 1" cuts on each side
Fold, tape with sticky strip and you are done.
This was one of those projects where I should have stopped while I was ahead. It tried to fix my bird after I had glued him together and ended up smudging blue on the pink and pink on the blue. Live and learn!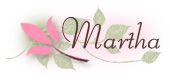 Recipe:
Stamps: Teeny Tiny Wishes (#115370)
Ink: Basic Black (#101179), Tempting Turquoise (#100814), Bermauda Breeze (#115655), Melon Mambo (#115656), Rich Razzleberry (#115658), More Mustard (103162)
Paper: Tempting Turquoise Textured card stock (#108698), Melon Mambo (#115320), Very Vanilla (#101650), Flock Together DSP (#114018)
Misc: So Tweet Chip Board (#113893), Circle Fire Rhinestone Brads (#109110), 1/2" Melon Mambo Polka Dot Grosgrain ribbon (#115611), Stampin' Dimensionals (#104430), Sticky Strip (#104294), SNAIL (#104332). BigZ Matchbox Die (#114890), Big Shot (#113439)