Great sketch today! The inspiration for this card came from a demonstrator friend, Ann Schach. She put Snow Swirled together with this new Designer Series paper, Christmas Cocoa. The two go together beautifully.
All the stamping was embossed. I wanted the embossed color to look like the background paper so I mixed Gold Embossing powder and Iridescent Ice powder. It was a great mixture with just the right amount of gold and glitz!

My cat, Ella, loves to lay right in the middle of my work table. Today I didn't have the heart to move her so I've included her in my post.


Hope you enjoyed my take on the sketch challenge. To create your own cards see the recipe below.

Tomorrow, the Holiday Mini catalog goes "Live". You will be able to purchase the paper and ribbon from this project tomorrow! If you are on my mailing list you will be receiving your copy of the catalog this week. If you're not and you would like your personal copy, contact me, and I'll put one in the mail.

God Bless,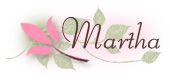 Recipe:
I will come back and edit this as soon as I post to Mojo Monday.