The Friday Limited Supplies challenge at Splitcoast Stampers was to celebrate the host, Wendy's 29th and holding birthday! The challenge instructions were 1. to create a birthday card or money holder, 2. There had to be a butterfly on it somewhere, and 3. The colors had to do with chocolate. Wendy created a beautiful Faux Leather wallet. Never having tried this technique myself and always ready for a challenge, I decided to try the Faux Leather technique.


So here is my gift card wallet/holder! The wallet design came from a template Becky Roberts at Inkin' Idaho created last fall. Instructions for the faux leather technique I've posted below. Its amazing how much it looks like leather. What a fun technique!

Faux Leather Technique:
1. I took a piece of chocolate chip card stock and ran it through the Big Shot using the Stapmin'Up! Backgrounds 1 Texture plates. Before I ran it through, I sprayed the paper with rubbing alcohol which I keep in an old Stampin' Mist spray bottle. The alochol helped the paper take the texture better. I ran the paper through the Big Shot 4 times.
2. Using my VersaMark and Brayer I covered the card stock with VersaMark. I tried applying the VersaMark a couple of ways and found that the Brayer gave it the smoothest finish.
3. I then covered the card stock with Clear Emboss powder and shook off any extra.
4. I used the heat tool to heat and set the powder creating the faux leather look.

Creating the Wallet:
1. I cut the faux lether card stock down to 6 3/4" x 3 3/4" and scored it at 3" and 3 1/4". I rounded the top corners.
2. The wallet latch was a piece of the same card stock cut at 1/1/4" x 2 1/2" and scored at 1/1/2" and 1 5/8".
3. The gift card pocket was cut at just under 3" by 2" and decorated with a piece of Old Olive card stock.
4. The note pocket was another piece of faux leather card stock cut at 1 1/4" x 3 3/4".
5. I decorated the inside cover with a piece of DSP cut at 3 1/2" x 3 3/4" and rounded the top corners. I also punched out two photo corners and glued them to the top corners.
6. The butterflies were done using the same technique as the faux leather and cut out, giving them a leather look as well.

If you have any questions about these instructions let me know. These were kind of short and sweet. To create your own gift card wallet see the recipe below and if you need supplies contact me to place your order.

God Bless,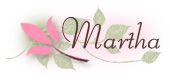 Shop Stampin'Up! 24/7! Its Just a Click Away!
Recipe:
Stamps:

Flight of the Butterfly (#111564), Sincere Salutations (#115068)
Ink:

VersaMark: (#102283) Old Olive (102277), Brilliant Blue (#100691)
Paper:

Chocolate Chip (#102128), Old Olive (100702), Brilliant Blue (#100721), Very Vanilla (#101650), Tall Tales DSP (#115678)
Misc:

Build-A-Brad (#109128), 3/16" Corner Rounder punch (#109047), Scallop Edge (112091), Photo Corners (#109042), Clear Stampin' Emboss Powder (#109130), Heat Tool (#100005), Powder Pals (#102197), Brayer (102395), Sticky Strip (#104294), Tombow (#110755), Dotto (#103305), Stampin' Dimensionals (#104430)