Bleaching Santa Clause seems a bit un-Christmas like but I think he turned out well. The Jolliest Time Of The Year is the name of this adorable stamp set. I'm so happy it didn't retire.

This technique is called bleaching. Just like household bleach can take the color out of clothes if your not careful it also takes color off of paper, leaving you with a new color. Today's color challenge at Splitcoast Stampers was to ink and image with bleach, stamp it on paper of choice, and then use the color created by the bleach as my second color.

IMPORTANT: Do this in a well ventilated area. My cat was not the least bit happy I choose to try this technique. She always sits right in the middle of my stamping table but, not today.

Use a dish you can put bleach in. Place a paper towel in the bottom and add a little bleach. Enough to soak the entire towel.
Stamp your image in the bleach and stamp on your card stock. The card stock has to be colored all the way through as Stampin'Up!s is or it won't work.
Let your image dry and you have a rough image in a new color. Darker paper seems to work better than light.
The color I started with was Rich Razzleberry and the bleached color I created was Blush Blossom. An odd combination but sometimes those are the best. I rounded a lot of corners on this card and tied it all up with Rich Razzleberry Polka Dot ribbon. Teeny Tiny Wishes sent the "Merry Christmas". This is a great set that has sentiments for most every occasion.
You will be seeing Jolliest Time Of the Year again in the upcoming months.
See the recipe below for supplies used in creating this card.
God Bless,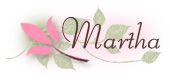 Recipe:
Stamps:
Jolliest Time of the Year, Teeny Tiny Wishes
Ink:
Household Bleach, Rich Razzleberry
Paper:
Blush Blossom, Rich Razzleberry, Garden Green
Misc:
Gold Brads, Corner Rounder punch, Tag punch, Rich Razzleberry Polka Dot ribbon, Stampin' Dimensionals, SNAIL, Sticky Strip