My projects today use the Eat Chocolate stamp set. What a fun set! All four of these images speak my language!
The card is supposed to be a candy bar. Use your imagination. I used the emboss resist technique on the inside piece.
The image is embossed with White Stampin' Emboss Powder on Glossy White card stock.
The piece is then sponged with Early Espresso Classic ink using a Sponge Dauber and buffed off with a paper towel.
The tag was also created using the emboss resist technique. I sponge the tag with all 5 In Colors, Pear Pizzazz, Blushing Bride, Peach Parfait, Poppy Parade, and Concord Crush and then buffed the tag with a paper towel.
I have to share what happened this Monday night after I completed my Pals Blog Hop projects. Of course I had procrastinated and was up late. I finally finished around midnight and plodded off to get ready for bed. Now, Monday morning I had gone to exercise at 5:30am and had done a ton of sit ups. For some reason my tail bone was sore and I had used this zinc ointment called Balmex on it. (My apologies if this is TMI) It's really for diaper rash but works great on sit-up owies. So, Monday night I'm getting ready to brush my teeth and am not paying much attention to what I'm doing. You can imagine my surprise when I ended up with a mouth full of Balmex instead of tooth paste! Oh my gosh that zinc stuff tastes horrible! I don't know if I've learned to not procrastinate and get to bed early but, I will check the tooth paste tube each and every night! Well, enough of my sharing!
Have a great day.
God Bless,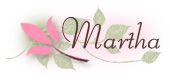 Recipe:
Card:
Stamps: Eat Chocolate
Ink: Early Espresso, VersaMark
Paper: Early Espresso, Brushed Silver, Very Vanilla and Glossy White card stock
Misc: 1/8" Very Vanilla Taffeta ribbon, White Stampin' Embossing Powder, Stampin' Dimensionals
Tools of the Trade: Heat Tool
Tag:
Stamps: Eat Chocolate
Ink: Pear Pizzazz, Blushing Bride, Peach Parfait, Poppy Parade and Concord Crush Classic Ink, VersaMark
Paper: Glossy White card stock
Misc: Certainly Celery 1/4" Grosgrain Ribbon
Tools of the Trade: Heat Tool, Corner Rounder, Itty Bitty Shapes Punch Pack