Welcome to the
March Pals Hop
! We are showcasing
Spring and Easter projects
for your inspiration and enjoyment. You've arrived from my "pal" Linda Callahan's blog,
Stampin Seasons.
I'm stop number 5 on the March Pals Hop and I'm thrilled you've arrived!
My project owes a big "Thank You" to
Regina, the Stampin' Bean
, who posted a flower basket a year ago which I've turned into an Easter Egg basket. She wrote clear instructions to follow; I've also written how I created it here:
I began with a 4 1/4" wide x 5 1/2"tall Crumb Cake card base.
I drew a template of the basket and handle on another piece of card stock and cut it out. I then traced it on my Crumb Cake card base.
I cut out the basket front and back of the card leaving about 1" at the top for the card fold.
To make the basket weave, I traced and cut 2 basket bottoms out of Crumb Cake Textured Card stock. I cut one basket bottom in 1/2" strips vertically and the other basket bottom in 1/2" strips horizontally.
I sponged Crumb Cake Classic Ink on the edges of all the strips and basket handle using a Sponge Dauber (a favorite tool or mine) giving my basket dimension.
Beginning with the bottom horizontal piece, I began adhering the vertical pieces to the horizontal piece; alternating them on the front and back.
I then continued to weave the rest of the horizontal pieces into the vertical pieces. (You can trim any irregular edges at the end.)
Before adding all my eggs to the basket, I took a 1" strip of Garden Green card stock and snipped a border of grass.
The eggs were made out of the smallest oval in the Ovals Die using the Sweet & Sour Specialty paper.
I layered the eggs in the basket using Stampin' Dimensionals.
The sentiment is from the Level 2 Hostess set, Something To Celebrate, in the new Occasions Mini catalog; inked in Rose Red Classic ink and punch out with the Modern Label punch.
Rose Red Seam Binding completed my basket with a bow!
I hope you enjoyed my Easter project! It is headed to Virginia soon to wish my sweet mom a Happy Easter.
Contact me
if you have any questions and I always love reading your thoughts on the daily projects so please, leave one before you go!
Now it's time to "hop" along for more inspiring ideas from my "pal", Mary Fish at
Stampin Pretty
. She's stop number 6 on the
March Pals Hop
. Thanks for "hopping" by!
God Bless,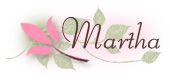 Recipe:
Stamps: Something To Celebrate
Ink: Crumb Cake, Rose Red Classic Ink
Paper: Crumb Cake, Garden Green card stock, Sweet & Sour Specialty Paper, Crumb Cake Textured Card stock
Misc: Rose Red Seam Binding
Tools of the Trade: Big Shot, Ovals Die, Modern Label punch, Stampin' Dimensionals, Dotto