In December I was thrilled to receive two awards of recognition.
The first was from
Pals Paper Arts' Best Dressed List of 2010
.
My November project
was selected to be part of this amazing list of projects. Thank You PPA Design Team!
I was also given the Stylish Blogger Award by Donna Centamore, at
Butternut Sage Designs
. Thank you Donna for the honor. One of the stipulations is to share 8 things about myself and then pass it on to 8 others. I'm going to try and share 8 things that aren't in my profile, so here goes:
I love Diet Coke
I'm on a first name basis with everyone at our local 7/11 because I love Diet Coke so much.
I find reality shows fascinating. Like Survivor Man, Say Yes to the Dress, Hoarders, Deadliest Catch, & Everest:Beyond the Limits.
I've recently lost 15 pounds!! yeah!
I love chocolate (like who doesn't) and have been known to eat my children's holiday candy so often that they finally started hiding it from me.
I have never owned a dog, only cats but, would love to have a King Charles Spaniel.
My first car was a 1971 VW bug painted British Racing Green. The bottom rusted out so many times you could see the road underneath the pedals as you drove. The battery also fell out on the road one time. I loved that car!
My favorite thing to do on a weekend is sit in my neighbor's driveway with some wine and cheese and watch our children run around.
And now to pass on the award to 8 other stampers!
And a final project to help keep all your New Year's resolutions organized! I created this memo pad holder for one of my hostesses using the new Springtime Vintage Designer Paper and the Hope Happens stamp set.
This is a quick and easy project. Cut your paper at 8 1/4" x 10 3/4". Score along the long side at 5 1/4" and 5 1/2". I layered two panels on top of the cover. The bottom layer is 5 1/8"x8 1/8" and the top layer is 5" x 8". I cut an inside pocket at 5 1/4" x 3-4" depending on how high you want the pocket to be. I also attached a small amount of ribbon under the memo pad to hold an ink pen. Here are some other
memo pad holders
I created last fall.
Thanks for stopping by!
Contact me
if you have any questions and I always love reading how you liked the days project so leave a comment before you go!
God Bless,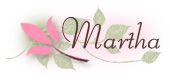 Recipe:
Stamps: Hope Happens
Ink: Night of Navy
Paper: Night of Navy, Baja Breeze, Springtime Vintage Designer Series paper, Whisper White
Misc: Vintage Flower Adornments, Very Vanilla Satin Ribbon, Sticky Strip