This may look just too simple but, these jars make great gifts. Go to your local thrift store and look for a variety of jars with lids. We probably found over 10 different jars, no two the same, at around $.50 each.
Wash them up and add your favorite holiday candy. Decorate them with some of our Satin ribbon, a tag using the Got Treats stamp set, and they are ready to give.
If you aren't ready to give them away, group them together as a center piece. The variety of jars and colorful candy makes for a colorful and eclectic look! Unfortunately, by the time I took this picture we had given most of them away but, you get the idea!
Thanks for stopping by, I hope you enjoyed today's project for a "Handmade Holiday". I'd love to hear your ideas for handmade gifts this holiday season! Leave a comment below.
God Bless,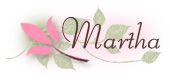 Recipe:
Stamps: Got Treats
Ink: Early Espresso
Misc: Old Olive and Pumpkin Pie Satin Ribbon, Extra Large Tag punch, Circle Fire brads