As a Stampin'Up! supervisor, I was recently invited to join the "Recruit Crew". This program is designed to help grow our Stampin'Up! businesses by providing us with tools and regular challenges. One of the first challenges was to go back and remember why we joined Stampin'Up! in the first place. I condensed my 4 pages of memories into 1 scrap book page to share at my upline/downline meeting tomorrow using Stampin'Up!s new My Digital Studio software. The papers and embellishments were downloads from Summer Home and the journaling blocks from The Write Stuff.
With guidance from the "Recruit Crew" and the "Demonstrator Business Development team" (another group I was invited to join) I set a goal for myself of adding 3 new demonstrators to my present downline of 1 by the end of June. Whether you are near the Melbourne, Florida area or in another state I would love to have you join my small family that is all about "loving what we do". I am excited and available to train and encourage you in the goals you choose to reach for as a Stampin'Up! demonstrator.
Whether you desire the discount or desire to build your own business, Stampin'Up! gives you everything you need to succeed. The tools, training, support and most of all amazing Stampin'Up! products are the keys to unlocking your Stampin'Up! dreams.
Stampin'Up! makes it even more appealing to join during the Sale-a-bration promotion going on right now. Through the end of March, join as a demonstrator and receive a 15% discount off the Starter Kit and an additional FREE stamp set of your choice.
I love talking about Stampin'Up! and all it has to offer!
Contact me
with any questions you have or to talk about the opportunities available with Stampin'Up!
God Bless,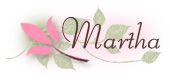 Recipe:
My Digital Studio software
The Write Stuff Download