Chaos is still running rampant at our home with remodeling dust. I just can't bring myself to stamp until I clean off all the dust. The project I'm sharing today is one I did with my eldest daughter. We took her laptop and decorated it using the Big Shot and Stampin'Up!s wonderful Decor Element Sheets.

This was my first attempt at making my own Decor Elements. The directions were pretty clear. We practiced on a small piece to make sure we knew what we were doing. After that, the hardest part was deciding where to place the daisies.
Using Daisies #2 die and the Big Shot cut a set of daisies out of Certainly Celery and Bashful Blue Decor Element Sheets. Using the Serif Essentials dies cut your initials out of Chocolate Chip Decor Element Sheets.

HINT: To get your letters in the correct direction place the Decor Element Sheets face down on top of the die. A 2 1/2"x 2 1/2" square fits over each Serif Essential letter.

Cut a piece of the transfer sheet to fit the daisy. The transfer paper comes with the Decor Element Sheets. One side has a grid the other side has the transfer paper.
Pull the grid side off the transfer paper.
Place the daisy piece face down on the transfer sheet. Put the grid backing paper over it and using the Applicator Tool rub over the grid to make sure the piece is attached to the transfer sheet.
Remove the backing from the daisy and place the daisy where desired
Using the Applicator Tool rub over the transfer paper to attach the daisy to your surface. Peel off the transfer paper.
It really is that easy!
Make sure you check out all the new products in the

Occasions Mini catalog, Sale-a-

bration

, and Definitely Decorative catalogs to the right.
God Bless,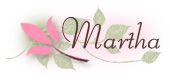 Shop My
Stampin'Up
! Website 24/7! It's Just a Click Away!
Recipe:
Misc: Big Shot, Daisies #2 Die, Serif Essentials Dies, Certainly Celery, Bashful Blue, and Chocolate Chip Decor Element Sheets, Applicator Tool