My college students are almost where they are suppose to be for the year! whew!! I haven't created much this week and had a couple hours all my own!! This card combined 2 challenges, MojoFriday (Mojo Monday turns 100 this week! so they are posting a different challenge daily, check it out) and Splitcoast Friday Challenge ~ Limited Supplies (this week was to make a masculine card, ie no bling, ribbon, or flowers).

I chose my card to surround a sentiment from the stamp set Hope Happens ~ "It Takes Courage to grow up and become who you really are" . Do I hear an AMEN!! Boy does this sentiment speak to all ages. This specific card is headed to a young man who just left for college; first time away from home; and I'm sure it will be an adjustment. My encouragement to him is to be who he was created to be and find contentment in that. Gosh, aren't we all guilty of not being true to who we are though. I know I am. There are a couple of demonstrators I really admire and respect and find myself thinking, if I could just be like..... Well, I am only a poor imitation of these other demos but definately a One Of A Kind if I'm ME! Enough of Martha's philosophy, but I just love this sentiment!

To create this card see the recipe below and if you need Stampin'Up! supplies contact me or order on-line. Also remember you have 10 days left to sign up as a Stampin'Up! demonstrator for just $85. This really is an awesome opportunity!! I'd love to talk to you about joining my team.

God Bless,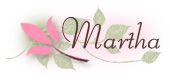 Recipe:
Stamps: Hope Happens (#113722)
Ink: Ruby Red Stampin' Write marker (#100075)
Paper: Soft Suede textured card stock(#115538), Crushed Curry Textured card stock (#1145538), Ruby Red (#102030), The Write Stuff Specialty paper (#115674)
Misc: Clips (#112580), Linen Thread (#104199), 1 3/4" circle punch (#112004), Stampin' Dimensionals (# 104430), Dotto (#103305), Stampin'Up! Little Leaves sizzlit (#114511)