The colors for the Tuesday Color Challenge #229 at Splitcoast were Certainly Celery, Pixie Pink, and Apricot Appeal. These colors may sound easy but was a bit more difficult than I thought. All the colors are very bold colors and easily overpowering. The samples people came up with were really amazing.
I had a lot of fun creating mine once I determined how much of each color should be on the card.

HINT: A good rule of thumb is after your main color, your second color should be no more than 1/2 as much as your main color, and the 3rd color should be no more than 1/2 as much as the 2nd color, and so on. Hope that makes sense.

Inspiration for this card came from Jacquelyn Pederson's (aka jeddibamps) card at Splitcoast. These are purses I could see myself carrying down here in Florida! I love the purse pattern created from Circle Circus stamp set, another one of my all time favorites!

Purse Instructions:

The purse was made with a 1 3/8" circle punch and

Circle Circus

stamp set
The latch was a piece of the

Eyelet Border punch

and a

Vintage Brad

The handle was created by first punching an oval hole in a piece of card stock using the

Large Oval punch

and then punching an oval frame around the oval hole using the

Scallop Oval punch

.
God Bless,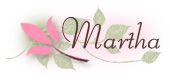 Recipe:
Stamps: Circle Circus (#115778), Oval All (#113790)
Ink: Pixie Pink (#105212), Certainly Celery (#105217), Apricot Appeal (#105218)
Paper:Certainly Celery (#105125), Pixie Pink (#105121), Close to Cocoa (#101341)
Misc: Vintage Brads (#109109), 1 3/8" Circle punch (#104401), Large Oval punch (#107305), Scallop Oval punch (#114889), Eyelet Border punch (#113692), Texturz Plates Backgrounds 1 (#114512), Corner Rounder punch (#109047), Stampin' Dimensionals (#104430), SNAIL (#104332)